Bennetts® Saline Nose Spray is a non-medicated, alcohol-free formula that soothes blocked and dry noses.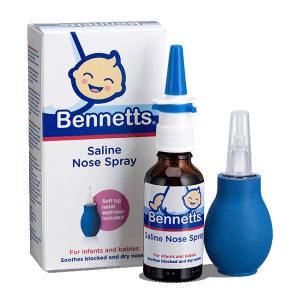 Bennetts Saline Nose Spray thins nasal mucous and moisturises dry nasal passages. The formulation will not irritate or sting baby's nostrils and can be used as often as necessary to maintain nasal hygiene.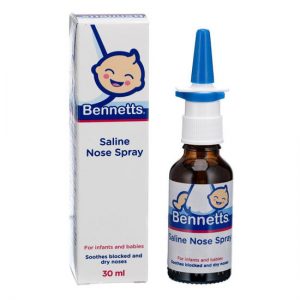 Directions for use:
Refer to enclosed leaflet for directions for use.
The nasal aspirator included with the bennetts saline nose spray is ideal for babies delicate nostrils because it has a soft flexible tip.
Keep the nasal aspirator out of reach of children.
Saline Nose Spray.
Ingredients:
Sodium Chloride 0.72%, Benzalkonium Chloride (Preservative).